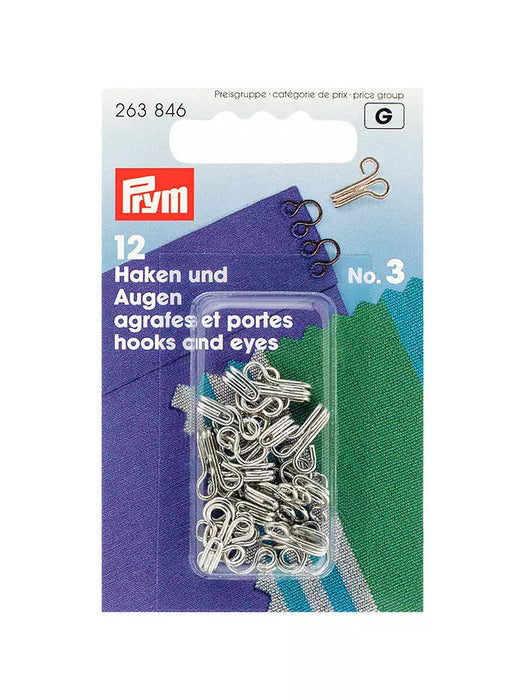 Prym Hooks and Eyes, Pack of 12
Product code: 263 846
Perfect for your dressmaking projects, these hook and eye fastenings from Prym are suitable for use with trousers, tops, cardigans and more.
This pack contains 12 hooks and eyes that have been constructed from nickel. Simply sew them to your desired garment to create a closure – a great alternative to buttons.