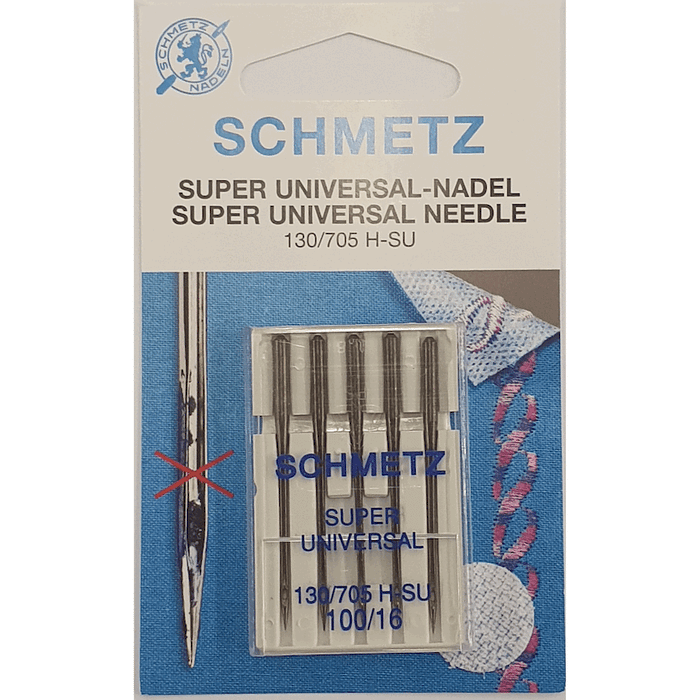 Schmetz Super Universal Size 100
Schmetz Super Universal Domestic Machine Needle. 
The Super Universal needles have a slightly rounded point and special blade reinforcement.  The smooth non-stick coating ensures reduced adhesive residues on the needle and, together with the extra large eye, prevent thread breakage.  The special eye, in combination with the scarf shape, helps to prevent skipped stitches.  Specially developed for challenging materials such as embroidery, stabiliser, spray adhesive materials as well as hook and loop.